July 6th, 2015
In this report

Mission Statement
BALCONY Infrastructure Committee
MTA Capital Plan
Investment Strategies for NYCERS
BALCONY - NYAREA Infrastructure Meeting
Click here to read the full report:
Intrastructure
July 3rd, 2015
July 2, 2015
By Alan B. Lubin, BALCONY Founder and Chair
In June of 1993 I ran for office in my statewide union, The New York State United Teachers (NYSUT), to fill an unexpired term created by a retirement. I was elected and began my service to our members in September of that year as NYSUT's Vice President.
June 29th, 2015
by Fred LeBrun
It could have been worse — much worse.
What the Legislature and governor agreed to for the ''improvement'' of public education in the post-budget Legislative session just passed on balance did relatively little harm. Not much good, but little harm.
June 29th, 2015
By Andrew J. Hawkins
Letitia James wants to create a pension system for private employees, but she faces a number of challenges.
Public Advocate Letitia James is renewing her push for a pooled retirement system for pensionless private-sector employees. In recent days, she has testified at a City Council hearing, released a report on New Yorkers being unprepared for retirement, and even pitched Gov. Andrew Cuomo's staff on the proposal.
Still, she faces an uphill battle. Her bill in the council to create a "retirement security study group" to analyze the feasibility of a pooled retirement system for private employees has only gained six sponsors in the six months since its introduction. City Comptroller Scott Stringer, who helps manage the $160 billion, five-fund pension system for city workers, promised to create his own advisory panel on private workers' pensions, but that effort is stalled. And Mr. Cuomo has enough on his plate with public pensions.
June 29th, 2015
"We in the building community are deeply disappointed that the New York State legislative session ended without any serious discussion or proposals to finance the MTA's vital $32 billion, five-year capital plan. The MTA transit and commuter rail system, which moves more than eight million customers a day, is the lifeblood of the region's economy, and ensuring its future reliability must be priority number one.
"The New York Building Congress calls on Governor Cuomo, Majority Leader Flanagan, and Speaker Heastie to start working now on a comprehensive funding strategy that will allow the MTA to revitalize its aging infrastructure and modestly expand the system to meet growing demand. This must be the first item of business when the State Legislature reconvenes later this year."
June 29th, 2015

by Ben Max
A little after 10 p.m. Monday night, June 22rd, and more than a week before deadline, Mayor Bill de Blasio and City Council Speaker Melissa Mark-Viverito announced that they had reached a deal on a balanced fiscal year 2016 city budget. The $78.5 billion budget is for the fiscal year beginning July 1 and includes additional spending from the mayor's Executive Budget, released in May, for several Council priorities - including the hiring of 1,297 new NYPD officers. Along with the expanded NYPD headcount, the budget includes funding for six-day library service around the city, parks workers, senior citizen services, a city bail fund, and other key items that were negotiated over the past months. The budget also reflects new agency savings and increased tax revenue, thus showing only a $200 million increase from the mayor's executive budget.
June 26th, 2015
By Jimmy Vielkind
ALBANY—The music blared from Deborah Glick's iPad, as the Democratic assemblywoman from the West side of Manhattan to swayed, danced and tapped the table in sync with the title track to Pink's 2008 album "Funhouse."
Helene Weinstein, her longtime colleague at the head of the conference table where the chamber's Ways & Means committee meets, cracked a smile.
Some other colleagues sat stoically, listening to the chorus: "This used to be a fun house. But now it's filled with evil clowns. It's time to start a countdown. I'm gonna burn it down, down, down."
"OK, Deborah," Assemblyman Kevin Cahill, a Kingston Democrat, deadpanned after Pink wrapped up. "Ramones. I want to be sedated."
June 25th, 2015
By ADAM LIPTAK
WASHINGTON — The Supreme Court ruled on Thursday that President Obama's health care law may provide nationwide tax subsidies to help poor and middle-class people buy health insurance.
Chief Justice John G. Roberts Jr. wrote the majority opinion in the 6-to-3 decision. The court's three most conservative members — Justices Antonin Scalia, Clarence Thomas and Samuel A. Alito Jr. — dissented.
The case concerned a central part of the Affordable Care Act, Mr. Obama's signature legislative achievement. The law created marketplaces, known as exchanges, to allow people who lack insurance to shop for individual health plans.
Some states set up their own exchanges, but about three dozen allowed the federal government to step in to run them. Across the nation, about 85 percent of customers using the exchanges qualify for subsidies to help pay for coverage, based on their income.
News from BALCONY Archives
June 27th, 2015
"Welcome to Florida," said one PEF executive board member after being asked if the recent PEF vote, which appears to have unseated President Susan Kent, could be challenged.
June 26th, 2015
On Thursday, June 25, the New York State Energy Planning Board released the new state
energy plan
. The New York State Energy Plan sets the outlook for New York's energy future and addresses the challenges and solutions to energy policies. New York AREA Chairman Arthur "Jerry" Kremer made the following statement in a
press release
, issued today, commenting on the energy plan.
"It is crucial to New York's economic well-being and quality of life that we find ways in the future to provide electricity that costs less and is cleaner, while ensuring grid reliability." Mr. Kremer added, "We will be reviewing the lengthy plan carefully and commend the Energy Planning Board for its work."
To view the complete plan, please click
here
.
Sincerely,
Richard Thomas
Executive Director
June 24th, 2015
Votes for the leadership of the Public Employees Federation are in, and it appears that the challenger slate of Wayne Spence and Kevin Hintz has narrowly defeated incumbent President Susan Kent and Secretary-Treasurer Carlos Garcia.
According to the unofficial total, Spence, a Long Island parole officer, defeated Kent for the president's spot 6,172 to 6,045.
June 21st, 2015
more »
May 29th, 2015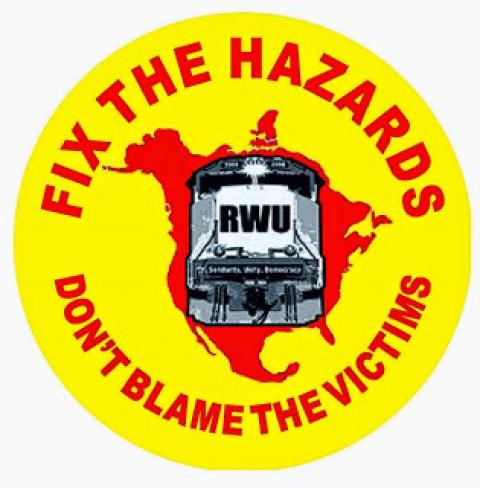 It has been a week now since Amtrak Train #188 derailed at speed east of Philadelphia, PA. The last week has witnessed endless speculation as the official investigation into the cause of the derailment continues apace. Those of us in the rail industry anxiously await the findings. Meantime, regardless of what the NTSB, the FBI and other agencies discover and conclude about the tragic wreck, there are a number of facts that are worth considering.
News from our Members Archives
July 3rd, 2015
New and Innovative Investment Strategies in Infrastructure for TWU NYCERS
In May 2015 the Transport Workers Union local 100 released a study on Investment Strategies for Pension Funds in Infrastructure. "TWU Local 100 recognizes that there is a tremendous need for capital to fund the construction, rehabilitation and expansion of public transportation infrastructure in NYC." The please consider this report as we develop strategies for Infrastructure Investment in New Yor
The following report was prepared by a Capstone team of graduate students from the School of International and Public Affairs (SIPA) at Columbia University for the Transport Workers Union Local 100. This publication was produced to assist TWU Local 100 in their ongoing efforts in the critical area of infrastructure investments in the New York metropolitan area. While the team consulted with TWU Local 100 to produce this publication, this is not a TWU Local 100 product.
Read the full study here:
Investment Strategies in Infrastructure
June 27th, 2015
New York, NY/June 25, 2015 – In conjunction with the release today of the state energy plan by the New York State Energy Planning Board, Arthur "Jerry" Kremer, chairman of the New York Affordable Reliable Electricity Alliance issued the following statement.
"It is crucial to New York's economic well-being and quality of life that we find ways in the future to provide electricity that costs less and is cleaner, while ensuring grid reliability. To get there, we need to attract large capital investments without the use of direct or hidden subsidies, which are extremely burdensome to New York consumers and small businesses.
"We will be reviewing the lengthy plan carefully and commend the Energy Planning Board for its work."
# # #
About New York AREA:
Founded in November 2003, the New York Affordable Reliable Electricity Alliance (New York AREA) is a diverse group of more than 150 business, labor, and community groups whose mission and purpose is to ensure that New York metropolitan area has an ample and reliable electricity supply, and economic prosperity for years to come. New York AREA helps to educate policy makers, businesses, and the general public regarding the necessity and importance of safe, low-cost, reliable, clean electricity.
For additional information, visit
www.area-alliance.org
.
June 26th, 2015
Over the past several months we saw one of the most massive political spending spree in New York State history. It was funded by hedge fund billionaires who wanted a huge increase in the number of charter schools and a sweetheart tax credit deal for their donations to private schools. This multi-million dollar campaign, which was championed by Governor Cuomo as part of his ongoing attacks on public schools, was soundly defeated. The tax credit subsidizing private schools and their donors was totally rejected and the charter cap was not raised by a single charter school.
June 26th, 2015
by James R. Knickman
Yesterday's Supreme Court ruling to uphold health insurance subsidies in states using the federal exchange under the Affordable Care Act (ACA) has preserved coverage for millions of Americans nationwide. Although some experts felt that a ruling against the subsidies would not immediately affect New York, which has its own State-run exchange, changing the law could have jeopardized New York's success with health reform in the long run, especially for the most vulnerable.
In his latest Huffington Post column, NYSHealth President and CEO James R. Knickman considers New York State's achievements to date under the ACA; the implications of the Supreme Court ruling for New York and the rest of the country; and the health care coverage challenges that still must be overcome to protect the health of New Yorkers and all Americans.
June 26th, 2015
by Stacey Kratz | AARP New York
Stressed Out by Unaffordability and Lack of Savings, Two Thirds of City Voters 35-50 Looking to Flee in Retirement
Two thirds of New York City's Gen-Xers are considering fleeing the Big Apple in retirement as they struggle with affordability and savings, according to a new survey of city voters commissioned by AARP.
The survey found a looming "Gen-Xodus," with 66 percent of Gen-X voters saying they're at least somewhat likely to move out of New York in retirement along with 56 percent of Baby Boomers – that is, if they even have enough money to retire.
BALCONY Issues in the News Archives