August 3rd, 2015
By REED ABELSON
Deals among the nation's largest health insurers in recent weeks have been almost head-spinning. But whatever the details, if the combinations are finalized, the result will be an industry dominated by three colossal insurers.
Consumer advocates, policy experts and former regulators say that what may be good for the insurers may not be good for consumers, especially in the wake of a similar frenzy of deal-making among hospitals and doctors' groups.
"The consolidation in both of these industries has been shown to have an adverse impact on consumers," said Leemore S. Dafny, a former official at the Federal Trade Commission who is now a professor at Northwestern University's Kellogg School of Management.
August 3rd, 2015
By ROBERT PEAR
WASHINGTON — The Obama administration said on Thursday that many consumers were benefiting from increased competition among insurers under the Affordable Care Act.
Most people who bought insurance through the federal marketplace had a greater choice of health plans this year than in 2014, the administration said, and premiums rose less in counties where more insurers were competing for business.
The presence of additional insurers "played an important role in moderating premium increases," said Richard G. Frank, an assistant secretary of health and human services.
The findings were based on a study of 35 states that used the online federal marketplace, HealthCare.gov, in 2014 and 2015.
July 31st, 2015
When Medicare was passed into law on July 30th, 1965 it represented a landmark achievement for President Lyndon Johnson's Great Society and more importantly a significant step forward in our nation's dedication to serving, and caring for, all Americans.
It has since helped generations of citizens overcome institutional, natural, and societal barriers to fulfill the promise of life, liberty and the pursuit of happiness. Medicare is the nation's best example of a universal health care program. It is a guarantee to our senior citizens that they will not be abandoned or forced to choose between retirement and their health.
Yet it is under unprecedented attack. As we celebrate the 50th anniversary of this critical program, we must also recognize the importance of protecting it from those who seek to dismantle it.
BALCONY believes that there are ways to fund Medicare as long as the legislature and our citizens are committed to saving the program.
So tell your local representatives and senators what Medicare means to you, your neighbors, and your family. Let's make sure Medicare is strong for the next 50 years and beyond.
Happy birthday Medicare, we have your back!
- Alan Lubin, BALCONY Founder and Co-Chair, Former Executive Vice President of NYSUT, and Medicare Rights Center Treasurer
July 29th, 2015
We are pleased to announced that the ZACKS Broker Model Half Time Report for 2015 is in!
Tigress Financial Partners sweeps the first place position with returns of 8.85% for the period 1-1-15 through 6-30-2015, outperforming the pack by a wide margin.
RANK BROKERAGE FIRM TOTAL RETURN
1. Tigress Financial Partners 8.85%
2. RBC Capital Markets 6.16%
3. Wedbush Securities 2.37%
4. Bank of America 2.11%
5. Morgan Stanley Wealth Management 1.71%
6. Credit Suisse First Boston -0.19%
Congratulations to Ivan Feinseth, Chief Investment Officer of Tigress Financial Partners and the Team at Tigress for an outstanding job!
July 28th, 2015
By Matthew L. Ossenfort
America has an infrastructure problem. In 2013, the American Society of Civil Engineers gave the country a D+ and estimated that $3.6 trillion in investment is needed by 2020 in order to revitalize infrastructure around the country. Here in New York, we share many of these same problems, and when it comes to our ailing bridges, highways and railways, there is no funding available to make critical upgrades.
However, when it comes to the state's power grid — which is hindering both our ability to remain economically competitive and further develop environmentally friendly, renewable energy — there is a solution. Industry is proposing to invest in infrastructure and just needs state leaders to give the go-ahead.
With an energy transmission system that is 80 years old in some places, New York is in no position to meet its long-term energy needs, particularly downstate, where demand is highest without new investment. The grid is congested and lacks the capacity to efficiently transfer energy to where it is needed. Put simply, there aren't enough lanes on the highway to move all of the traffic.
July 28th, 2015
By Andrew J. Hawkins
LaGuardia Airport's four terminals will be consolidated into one hub and the entire facility will be moved south almost the length of two football fields, under a $4 billion plan proposed by Gov. Andrew Cuomo Monday.
In addition, the airport will be connected to public transit via an AirTrain link and 24-hour ferry service. Delta Air Lines, which owns Terminals C and D, will be a "full partner" in the project, the governor said. (The Port Authority of New York and New Jersey owns Terminals A and B, but leases B to Delta.)
The project, which will need to be approved by the Port Authority, will break ground in 2016, is expected to open to passengers in 2019 and will be fully completed 18 months after, Mr. Cuomo said at a luncheon hosted by the Association for a Better New York.
"New York will have the newest major airport in the United States," Mr. Cuomo said, alongside Vice President Joe Biden, who famously said that LaGuardia Airport was akin to a "Third World country" in describing the facility's many shortcomings.
July 28th, 2015
By: Dan Rivoli
The top U.S. transportation official said Monday that New York Gov. Cuomo and New Jersey Gov. Chris Christie needed to prioritize a Hudson River tunnel project.
U.S. Transportation Secretary Anthony Foxx said he wanted to meet with the governors after Amtrak and New Jersey Transit riders faced maddening delays last week from power outages.
He endorsed Amtrak's plan for two new tunnels called the Gateway project that would double capacity for transit between New York and New Jersey.
"It is increasingly clear that the problems of this crumbling asset will not go away," he wrote.
July 27th, 2015
By EMMA G. FITZSIMMONS and DAVID W. CHEN
In Maryland, a century-old rail tunnel needed emergency repairs this winter because of soil erosion from leaks, causing widespread train delays.
In Connecticut, an aging swing bridge failed to close twice last summer, stopping train service and stranding passengers.
And last week, New Jersey Transit riders had a truly torturous experience. There were major delays on four days because of problems with overhead electrical wires and a power substation, leaving thousands of commuters stalled for hours. One frustrated rider, responding to yet another New Jersey Transit Twitter post announcing a problem, replied: "Just easier to alert us when there aren't delays."
These troubles have become all too common on the Northeast Corridor, the nation's busiest rail sector, which stretches from Washington to Boston and carries about 750,000 riders each day on Amtrak and several commuter rail lines. The corridor's ridership has doubled in the last 30 years even as its old and overloaded infrastructure of tracks, power lines, bridges and tunnels has begun to wear out. And with Amtrak and local transit agencies struggling for funding, many fear the disruptions will continue to worsen in the years ahead.
News from BALCONY Archives
July 20th, 2015
Teaching is our heart. Our students are our soul. And the union is our spine.
I heard that sentiment over and over again this past week during the American Federation of Teachers' biennial TEACH conference, one of the largest professional development conferences for educators in the nation. That's right, a conference on teaching and learning, sponsored by the union.
The conference included sessions on a wide range of topics, as well as a daylong summit with an organization called EdSurge, where educators had the opportunity to give feedback on classroom technology products, and a town hall meeting with the AFT's three officers, where members could ask or share anything.
July 20th, 2015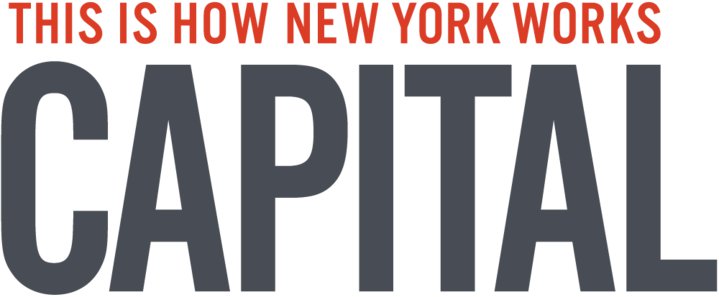 ALBANY—Governor Andrew Cuomo made a strong statement in support of immigrant workers in the Bronx on Thursday, coupling the signing ceremony for a bill that would help nail salon employees with a promise to investigate sectors in which undocumented workers are often exploited.
"In the eyes of the state, an undocumented worker is a worker," Cuomo said. "It's not about documented, undocumented. It's about fair wages and fair pay and fair hours."
The governor said 700 state investigators would begin fanning out in restaurants, landscaping companies and, and car washes to look for violations. They will come from 10 state agencies, and be steered by an advisory committee that includes labor officials and business leaders. Cuomo again challenged New Yorkers to ask businesses that might be underpaying workers if they were obeying wage and hour laws.
July 20th, 2015
BY Bill De Blasio
Our responsibilities as public servants are clear: We're here to keep people safe, make sure workers and consumers are treated fairly, and keep this city growing and competitive.
And right now, like cities across the country and around the world, we're working to do all those things in an industry that's changing fast: the for-hire vehicle sector being reshaped by fast-growing companies like Uber.
More than 2,000 new for-hire vehicles are being added to our streets every month, overwhelming the most congested parts of Manhattan. For perspective, that means we're facing the addition of over 25,000 cars to our streets over the next year — the rough equivalent of two times the total number of yellow taxis in all of New York City.
July 10th, 2015
Chairman Anthony Coscia said the project's next step, an environmental review, could begin this fall.
by Andrew J. Hawkins
Stop us if you've heard this one:
A new train tunnel linking New York and New Jersey, seen by experts as crucial to relieving the bottleneck under the Hudson River, is on the verge of getting underway.
July 3rd, 2015
New and Innovative Investment Strategies in Infrastructure for TWU NYCERS
In May 2015 the Transport Workers Union local 100 released a study on Investment Strategies for Pension Funds in Infrastructure. "TWU Local 100 recognizes that there is a tremendous need for capital to fund the construction, rehabilitation and expansion of public transportation infrastructure in NYC." The please consider this report as we develop strategies for Infrastructure Investment in New Yor
The following report was prepared by a Capstone team of graduate students from the School of International and Public Affairs (SIPA) at Columbia University for the Transport Workers Union Local 100. This publication was produced to assist TWU Local 100 in their ongoing efforts in the critical area of infrastructure investments in the New York metropolitan area. While the team consulted with TWU Local 100 to produce this publication, this is not a TWU Local 100 product.
Read the full study here:
Investment Strategies in Infrastructure
BALCONY Issues in the News Archives