September 1st, 2015
It would be easy to write off a secessionist movement in New York as just another quirky, quixotic quest by some disgruntled folks.
But government and political leaders take note: Around the state and nation are increasing signs that people of all political persuasions – right, left and center – feel left behind by a society that no longer works for them.
You can see it in the 200,000 or so New York parents who let their children opt out of standardized tests this past spring.


You can see it in the trajectory of Donald Trump's improbable, divisive presidential candidacy, and in the enduring, if not quite as energized, Occupy movement. You can see it in dismally low voter turnouts, and in the numbers of people who aren't reflected in the unemployment statistics – the ones who have given up looking for work.
In short, a lot of people, in one way or another, are dropping out. They have lost faith in civic life, the economy, public education, and what they see as politics as usual.
Yes, some are going to extremes, as the Divide New York Caucus is doing with its misguided, misinformed proposal to create two New Yorks, one upstate, one downstate. Their purported effort, to free upstate from downstate's domination, ignores how much upstate would suffer financially without New York City, which puts far more into the state's economy than it takes. In calling for an end to unfunded mandates, it ignores, too, just how many essential laws are just that, from the criminal statues that local police, governments and courts enforce to all sorts of environmental, health, construction, motor vehicle and other statutes and regulations.
And yes, some, perhaps even many, of those pushing these various agendas and protests hail from the fringes of the political spectrum. But when several hundred thousand students sit out tests with their parents' blessing; when untold thousands, or tens or hundreds of thousands of gun owners refuse to register their weapons as state law requires; when millions of people don't vote or turn to whatever anti-establishment candidate comes along – even one gaining endorsements from white supremacists – society has a problem. And so do those who are dropping out and encouraging their children to do the same.
It's a problem for society because New York and America have thrived when their leaders and citizens have found a middle ground that solves problems and works for the most people possible. In the polarized void – a void that many politicians have encouraged – more and more disillusioned citizens have convinced themselves that the only solutions left are radical ones – like building a nearly 2,000-mile wall on the Mexican border, deporting some 11 million people, rewriting or suspending portions of the Constitution, forgoing school tests, breaking gun laws or giving up one's right to vote.
Is it any surprise, then, that the next big idea to come along is to divide a great state in half?
August 28th, 2015
Rising pace reflects improving economy and low interest rates, industry group says
By Keiko Morris

Aug. 26, 2015 12:01 a.m. ET
Construction of new office space in New York City is on track to hit a 25-year high this year and almost double that built in 2014, reflecting increasing employment and low interest rates, according to a new report by the New York Building Congress.
Big development sites at Hudson Yards on the West Side and the World Trade Center in lower Manhattan are helping to boost the pace of office construction, which is expected to reach 4.3 million square feet in 2015, the report said. That is a 79% increase from the 2.4 million square feet built in 2014 and the highest level since 1990.
Office construction had been a laggard during the economic recovery, but that is changing as employment in office-using industries picks up, said Richard T. Anderson, president of the Building Congress, which promotes the construction industry. In 2015 and 2016, the report projects, 9.7 million square feet of new office space will be constructed in 19 buildings across Manhattan. The report's analysis includes office space in buildings still under construction.
"Over the last 50 to 60 years, office construction has had some real peaks and valleys," Mr. Anderson said. "We are coming out of a valley, and there is plenty of room for growth."
The Building Congress expects the pace of office construction to pick up in the next two years, reaching 5.4 million square feet in 2016 and 4.9 million in 2017. The group expects 4 million square feet to be constructed in 2018. The development community is bullish, Mr. Anderson said.
The wave of new construction has also prompted office landlords to boost investment in renovations, the report said. Alteration and renovation projects valued at $1.7 billion were started in the first half of this year, up from $1.2 billion a year earlier, the report said. Such projects totaled $2.7 billion for all of 2014, up from $2.2 billion in 2013 and $1.3 billion in 2012.
Business confidence and employment growth are among the main drivers of office construction, real-estate economists and researchers said. From the city's low point in August of 2009, the city has gained 184,000 office jobs, according to Cushman & Wakefield Inc., a major broker of office space.
Companies are now looking for ways to use space more efficiently and as a way of attracting employees, said Ken McCarthy, Cushman's senior managing director of economic analysis and forecasting.
The new office buildings "are built to handle more people, and that's attractive to a lot of tenants," Mr. McCarthy said. "So where there is new construction, we are seeing tenants commit to them."
While the report's findings reflect the city's healthy economy and employment picture, some analysts are cautious about the long-term impact of all the new space on the office market.
Although the employment level for office-using industries in Manhattan is about the same as in 2000, these sectors occupy 9.8% less space, said Heidi Learner, chief economist for real-estate-services firm Savills Studley. "The type of firms we are seeing grow in Manhattan are a lot of tech firms with open floor plans, and don't necessarily allocate 400 square feet of offices to senior-level employees."
The stock market's volatility this week is something to watch but not to overemphasize, Mr. McCarthy said.
"The one concern is, how does it impact financial services, which is a big employer here and has been coming back," Mr. McCarthy said, "which is why I think we need to keep an eye on it but not put too much weight on it."
A possible office glut as a result of the anticipated new construction isn't a major concern, said Richard Persichetti, vice president of research and marketing at real-estate-services firm DTZ. The 9.7 million square feet of office space expected to be built in 2015 and 2016 is only a fraction of Manhattan's total office inventory of roughly 400 million square feet, he said.
The new construction is necessary to serve tenants' needs, especially with Manhattan's aging office buildings. More than two-thirds of them were built before 1970, Mr. Persichetti said, making some of them prime candidates for conversion into residential buildings.
"Basically, the older, less-desirable office products now become more desirable for an investor and developers," said Mr. Persichetti, "especially with the hot residential market we have."
August 28th, 2015
The Real Estate Board of New York and the Building and Construction Trades Council of Greater New York, groups tasked with determining pay requirements for construction workers at 421-a projects, aim to begin talks as early as September.
Read the complete article: 421A
August 25th, 2015
August 21, 2015

By NYC Mayor Bill de Blasio
New York NY – More New Yorkers than ever are struggling to keep up with rising rents, leaving less and less of their paychecks for things like food, healthcare, and other essentials. This is not a niche issue; it affects everyone from those struggling at the bottom of the economic ladder to middle-class working families.
New York City must remain a city for all – it's what gives our city the dynamism and diversity that attracts people from all around the country and all around the world. It's what makes New York, New York.
To combat this housing crisis, we're building more affordable housing than at any other time in New York City over the last 40 years.
Our commitment: build or protect 200,000 units of affordable housing — enough to house the entire population of Miami.
August 25th, 2015
by THOMAS K. WRIGHT
PRINCETON, N.J. — THIS has been a tough season for commuters in the New York region: the Amtrak crash in May, trains stuck in Hudson River tunnels in June, subway service disrupted by never-ending summer construction. Still, more than 5.6 million people take the subway each weekday, the most since 1949; New Jersey Transit's ridership into the city has risen 75 percent in the past 15 years, and Amtrak's Northeast Corridor carried a record of nearly 12 million riders last year.
Why are our transit systems faltering just as more people than ever want to use them? Part of the answer lies with the way our government institutions are structured, and New York offers a case in point.
Private companies built many of our subways, commuter lines and intercity railroads in the late 19th and early 20th centuries. Mass transit, like long-distance rail, was profitable then, especially when combined with speculation in land made accessible by new, fast rail connections.
Then came the automobile, and publicly funded highways. Public authorities like the Port of New York Authority (formed in 1921) and the Triborough Bridge and Tunnel Authority (1933) took charge of building highways, bridges and tunnels for this liberating technology.
The demand was insatiable, and authorities were granted extraordinary powers. They could borrow money without having it count toward a city or state's general debt. They were exempt from taxes on payments made to bondholders and on real property that reduced their costs by producing income. They could ignore local politicians and zoning and land-use laws as they seized private property — as long as they paid fair market value.
And at their best, they were governed by appointed professionals who reported to independent directors and served staggered terms, which diminished political influences. If a governor tried to interfere, they could point to covenants with their bondholders and argue that they could only invest in projects that would generate a reasonable return on investment.
For a while, the politicians were held at bay. Then, in the 1950s, the federal government started building the interstate highway system, offering big subsidies to states to connect to it. The combined might of the public authorities and federal outlays was astounding. From 1950 to 1975, the tristate region built more than 1,300 miles of limited-access highways.
Unsurprisingly, mass-transit operators struggled to compete with these roads and started going bankrupt. Against the operators' will, the authorities merged the workings of mass transit and toll roads to provide cross subsidies. The Triborough Bridge and Tunnel Authority merged with the New York City subways, Metro-North and the Long Island Rail Road; the Port Authority acquired the Hudson and Manhattan Railroad, renaming it PATH.
And that was a problem. The addition of money-losing transit operations left the authorities more vulnerable to political intrusion in decisions. For example, tolls and fares were kept too low to raise money for capital investment. And governors started pushing investment in pet projects, rather than broad regional goals.
Which brings us to today.
The leadership of the Metropolitan Transportation Authority, which runs New York's subways and buses, has asked Albany for $26.8 billion over five years, to help replace its 50-year-old signal system and outdated subway cars, start the next phase of the Second Avenue subway and finish linking the Long Island Rail Road with Grand Central Terminal.
While that seems to be a lot of money, consider the needs. Thomas F. Prendergast, the authority's chief executive, has said that the system's railroads and real estate represent a $1 trillion capital asset. The M.T.A. would be spending just $5 billion — 0.5 percent of that asset — each year in maintenance and repairs. At that rate, it could replace every part in the system in 200 years. Unless the new signals are designed to last a really long time, we need to spend about $25 billion each year.
And those poor New Jersey Transit riders? Because of Gov. Chris Christie's decision five years ago to cancel a new Hudson River tunnel, they are at least a dozen years away from seeing replacements built. What are the chances that the existing tunnels will fail by 2027? Very high.
Of course, we must find money to repair and expand our subway systems, and we must sort out the interstate political rivalries at the Port Authority. But it's our crisis-driven approach to infrastructure that most needs to change.
We can learn from others. London and Stockholm have "congestion pricing" that generates revenue for mass transit while limiting the flow of cars in their central business districts. Hong Kong's transit agency, the MTR, is a for-profit company in which the government holds a majority stake. Because it is publicly traded, it can avoid patronage hiring. By purchasing real estate and leasing property, it acquires revenue while keeping fares low.
Those examples — superior to any American model — recognize that it is appropriate for a transit system to have diverse sources for funds. Their decision-making structures are responsive to constituents, yet insulated from politicians. They allow long-term planning.
Crumbling Hudson River tunnels have become a national symbol of aging infrastructure and political shortsightedness. They represent nothing less than our failure to keep up with the rest of the world.
Thomas K. Wright is the president of the Regional Plan Association, an urban policy organization.
August 15th, 2015
by Jeff Waggoner
While jobs grew in New York state, the one sector that declined over the past five years is the public sector, according to a report released Monday by state Comptroller Tom DiNapoli's office.
The overall job growth in 2014 alone was 143,000 – the strongest growth since 2000 – and capped four years of steady gains, according to the Comptroller, but the report shows that in the same year that saw the best job growth statewide, the government sector dropped by more than 5,000 jobs.
"The government sector (total employment in federal, state and local governments) contracted both statewide and nationally, with a larger decline in New York," according to the OSC report.
The charts in the appendix of the OSC report put the loss of public sector jobs in stark relief to trends in other sectors.
A June state Department of Labor report on the Capital District said government employment in the region dropped 4.9 percent from 2005 to 2015, but public sector employment in the area saw an uptick last year, going against the statewide trend.
James Parrott of the Fiscal Policy Institute said that he "thought it was curious that DiNapoli's report didn't discuss the role of state and local government job losses in the weakness of the upstate economy."
The OSC report begs the questions: What is the reason for the big drop-off in state and local government jobs?
What is the impact of losing tens of thousands of middle-income government jobs on private sector employment?
Will the public sector continue to shrink?
Parrott said it was his "sense is that school district employment has probably leveled off, and may rise in some places, while other upstate local government jobs could continue to see some moderate declines as the property tax cap continues to bite and AIM (Aid and Incentives to Municipalities) declines in real terms."
August 13th, 2015
by Michael Mulgrew
The incremental gains New York City recently scored on statewide reading and math tests are good news for our schools and children – and a much more positive and credible development than the rapid, but ultimately meaningless, increases in scores touted by Michael Bloomberg during his tenure as mayor.
During the Bloomberg years, state and city test scores exploded, to the point that in 2009 nearly 70 percent of city elementary and middle school students were supposedly proficient in reading, and more than 80 percent were proficient in math – results that Bloomberg and his allies in the "school reform" gang could not stop boasting about.
The UFT and experts warned that these results were smoke and mirrors, and by 2013 those numbers had fallen dramatically – to 26 percent proficiency in reading and 30 percent proficiency in math, thanks to new tests based on the Common Core learning standards, and to the state's overtly political decision to set the new passing mark very high.
It generally takes students and teachers some time to adapt to new curricula and test approaches, and it has been a slow road back. The 26 percent in reading proficiency in 2013 grew to 28 percent last year and to more than 30 percent in the most recent results. Math proficiency is now up to more than 35 percent.
An indication of real progress is the fact that the rate of increase for city reading scores this year (1.9 percentage points) was more than twice that of the state's (0.7 percentage points). Overall, city reading scores are now close to the same level as the state's, which has traditionally outscored the city by significant amounts in this area.
Schools set aside for special interventions also appear to show real progress. More than half the schools that have been in the UFT's Community Schools program for more than two years showed increases in reading scores, several of them well above the average citywide increase.
On average, schools in the PROSE program, which provides schools with wide flexibility to change their instruction based on input from teachers, showed significant reading gains – up 4.8 percentage points (versus 1.9 percentage points citywide).
Despite all the clamor from "reformers" about charter schools, charter reading gains in 2015 (1.3 percentage points) were under the average gain for public schools, and, as usual, overall city charter reading scores remain below the average for public schools (with public schools' reading proficiency average at 30.4 percent versus the charter school average of 29.3 percent).
The racial achievement gap – the difference in performance between whites/Asian students and black/Hispanic students – is a stubborn and troubling phenomenon, and a feature of local, state and national standardized tests.
The new scores did not show any major improvement in this category, though "reformers" – who were largely silent when Bloomberg and then-Schools Chancellor Joel Klein were making transparently fictitious claims about progress in this area – seem to have adopted it as a key concern since Bloomberg's departure.
Unfortunately, a concentration on test scores obscures some important questions about the usefulness of standardized tests as a measure of educational quality. But, to the extent they do reflect reality, their incremental increases are more likely to reflect real progress based on the hard work of teachers and their students.
Michael Mulgrew is president of the United Federation of Teachers
August 12th, 2015
Sen. Kirsten Gillibrand joined labor leaders and civil servants who served and survived during and after the 9/11 attacks to push for the permanent renewal of the James Zadroga 9/11 Health and Compensation Act, which financed medical care for those with conditions resulting from the terror attacks 14 years ago.
At the Mount Sinai World Trade Center Program Clinic in Staten Island today, Ms. Gillibrand stood by while former cops, firefighters and sanitation workers described their personal tales of coughing blood, precipitous weight loss, cancer diagnoses and piles of medical bills amounting to as much as $20,000 a month—all consequences of inhaling the toxic dust and fumes that rained upon the city after the planes struck the World Trade Center. All of them said that the Zadroga Act, which Congress passed in 2010 as a five-year program, had allowed them to obtain treatment that workman's compensation and insurance would have left out of their reach.
"This is what you live with. This is what we have. There's nothing we can do about it, we hate it. We do our best to get through our lives, you know," said an emotional Joseph Weibel, a former police sergeant. "I feel a little better here, a little better there."
Ms. Gillibrand, a Democrat, emphasized that the Zadroga Act passed unanimously five years ago, and the renewal has multiple sponsors from the Republican majority. But she warned of a "lack of urgency" in Washington, D.C. over the issue due low public awareness.
"If we don't reauthorize this bill on time, their health care is uncertain," she said. "To ask someone who's ill or dying of cancer to wait or to not be able to maintain their care is outrageous. These are our first responders, these are our heroes."
Patrick Lynch, president of the Patrolmen's Benevolent Association—the city's largest police union—insisted that the country owes those who participated in rescue and recovery efforts "As people streamed north, there was a confident stride in police officers and first responders pushing through the crowd, going toward the towers, not stopping, helping along the way," he said. "And then those same men and women had that confident stride come here and they struggle to get up the stairs, because they need the treatment."
July 20th, 2015
by Randi Weingarten
President, American Federation of Teachers
Teaching is our heart. Our students are our soul. And the union is our spine.
I heard that sentiment over and over again this past week during the American Federation of Teachers' biennial TEACH conference, one of the largest professional development conferences for educators in the nation. That's right, a conference on teaching and learning, sponsored by the union.
The conference included sessions on a wide range of topics, as well as a daylong summit with an organization called EdSurge, where educators had the opportunity to give feedback on classroom technology products, and a town hall meeting with the AFT's three officers, where members could ask or share anything.
Two-thousand educators descended on Washington, D.C., to learn from experts and one another, and once there, the theme was resounding: The voices of educators matter. Especially in an era of toxic debates and top-down dictates, the voices of educators matter.
Where educators are raising and combining their voices, the seeds of positive change have emerged. Collective voice, exercised through the union, is power — the power to drive real change for our kids, families and communities. The stories we heard this week speak for themselves.
Betty Nieves, a teacher at the School of Integrated Learning in Brooklyn, N.Y., discussed what it's like to be part of a New York City program known as PROSE (Progressive Redesign Opportunity Schools for Excellence). This year, there were 62 PROSE schools in New York City. Next year, there will be 126, which means there will be about as many PROSE schools as there are charter schools. These schools, which were negotiated in the union's first contract with Mayor Bill de Blasio's administration, enable school staffs to change contract terms at the school level if they believe different terms will work better for their students.
"At the PROSE schools, teachers stay in the classroom and do the jobs that we love and also have leadership roles that allow our voices to be heard," Nieves said. "The collaborative piece–it's not just a buzzword. It does work. I honestly believe the more voices in that room, the better our chances of answering that question, of finding that solution, of better meeting the needs of our students."
Afra Khan and Lily Holland, two Boston teachers, are part of the AFT's Teacher Leaders Program. The AFT launched this program three years ago to empower teachers to help shape education policies governing our schools.
When Boston Public Schools reworked how it counted the number of students in poverty, whole neighborhoods were dropped from the free and reduced-price lunch program–a program that is a literal lifeline for so many children. So, today, Khan and Holland are digging into the research, trying to discover how the student poverty rate went from 92 percent to 68 percent overnight. They are determined to get their students the services they need.
As a teacher leader from Washington, D.C., Alicia Hunter, put it: "Every teacher has some aspect of leadership in them."
Jamy Brice-Hyde is a social studies teacher in Horseheads, N.Y. Concerns about stress on the job inspired her and other teachers at the Badass Teachers Association to work with the AFT to design a survey on well-being, working conditions and stressors in schools. This spring, the 80-question survey–the first of its kind–was filled out by more than 30,000 educators from across the country. The results show professionals who, while determined to keep at it, are worn down after years of top-down, failed education reforms.
"We have results that show and prove to the federal government and policymakers the damage they are doing to public educators," Brice-Hyde said.
The strength of the survey and its results led two U.S. senators to champion a provision adopted this week in its overhaul of No Child Left Behind. The provision will allow funds to be used for surveys of teaching and learning conditions.
And on Thursday, the Senate passed its version of a full Elementary and Secondary Education Act reauthorization bill. More than 100,000 AFT members and leaders raised their voices as the bill was debated over the past six months. And we hope the Senate bill will be the basis of a reset of federal education law and policy. We need a law that will drive funds to public schools educating large populations of disadvantaged students and eliminate the test-and-punish policies that have eclipsed teaching and learning.
After a decade of ideological policies that have narrowed the curriculum — but not the achievement gap — the tide is turning.
Through the union, educators are raising our collective voice. Together with parents and students, educators are turning the tide. We are working to make public schools places where parents want to send their children, children are engaged and educators want to work. When educators raise their voice and their power, we can reclaim the promise of public education. Join us.
July 20th, 2015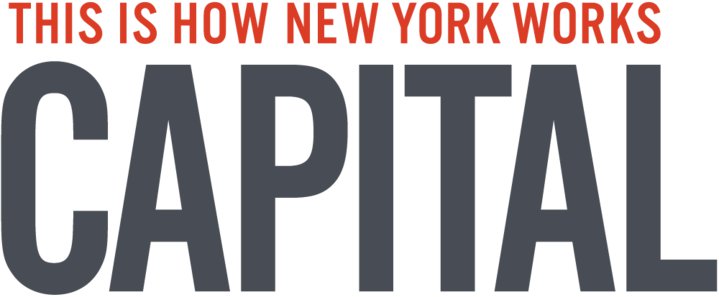 ALBANY—Governor Andrew Cuomo made a strong statement in support of immigrant workers in the Bronx on Thursday, coupling the signing ceremony for a bill that would help nail salon employees with a promise to investigate sectors in which undocumented workers are often exploited.
"In the eyes of the state, an undocumented worker is a worker," Cuomo said. "It's not about documented, undocumented. It's about fair wages and fair pay and fair hours."


The governor said 700 state investigators would begin fanning out in restaurants, landscaping companies and, and car washes to look for violations. They will come from 10 state agencies, and be steered by an advisory committee that includes labor officials and business leaders. Cuomo again challenged New Yorkers to ask businesses that might be underpaying workers if they were obeying wage and hour laws.
The bill, which allows the Department of State to close unlicensed nail salons, clarifies how workers must be paid during training and forbids owners from preventing workers who wish to wear masks or gloves. The legislation was drafted and enacted after two articles detailing working conditions in the salons were published in the New York Times.
The governor's rhetoric comes at a time when Cuomo continues to slip in the polls and several Democrats, including New York City Mayor Bill de Blasio, have suggested he sided with Republicans in the State Senate to scuttle progressive initiatives. Earlier this week, Cuomo accepted a "progressive leadership award" from the Manhattan Democratic Party and traveled to Philadelphia to address the national convention of the NAACP.
On Thursday, flanked by Bronx Borough President Ruben Diaz Jr. and introduced by Assembly Speaker Carl Heastie, Cuomo told a crowd at Hostos Community College about the discrimination faced by his maternal grandmother when she first arrived in New York from Sicily. The governor then shared the tale of a state investigator who, while probing conditions in a high-end restaurant, said he was physically unable to work the hours its managers demanded.
And as he has in past speeches, Cuomo noted the state's history of welcoming immigrants—contrasting himself with other political figures who have suggested stricter border security is needed. (The governor also joined Democrats in condemning as "offensive and wrong" Donald Trump's suggestion that Mexican immigrants are rapists.)
"In New York, this is who we are," Cuomo said. "And you have all these other states that are nervous about immigration and they want to build walls and build fences and they want to close the gates because they're afraid outsiders may come in. We're all outsiders in New York! We are all immigrants in New York."